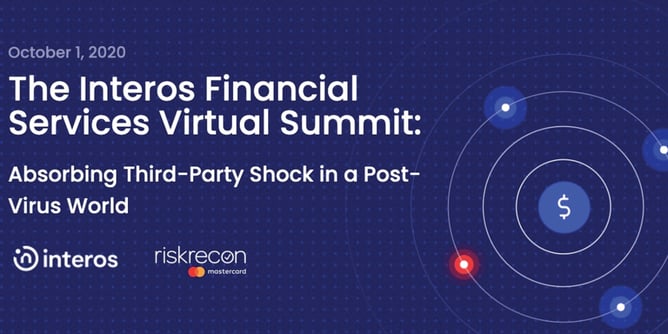 At a time of tectonic geopolitical shifts, a digital revolution, and economic and public health uncertainty, seemingly distant shocks propagate across entire business ecosystems and global supply chains.
Financial digitization has created efficiencies and innovation, but has also introduced dependencies and vulnerabilities across financial services supply chains.
In this Summit, experts in multiple domains, will explore how these interdependencies amplify the intensity of shocks that ripple throughout the supply chain ecosystem and the significant changes they are sparking in the regulatory environment.
Featured Speakers include:

Senator Mark Warner, U.S. Senator, Virginia

Dr. Richard Haass, President, Council on Foreign Relations

Kevin Mandia, CEO, FirEye

Peter Kobs, EVP, RiskRecon

When:
October 1, 2020
12:00 PM - 4:00 PM ET