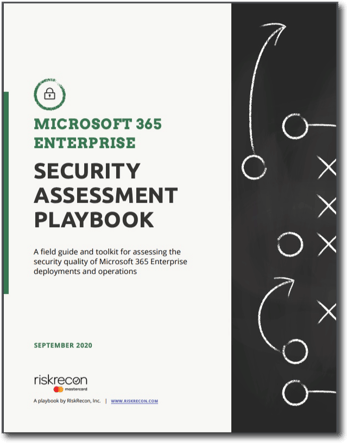 The short answer to the question - how secure is a Microsoft 365 enterprise deployment? - is not very secure. Similarly to a lot of cloud hosting providers, Microsoft 365 lacks out-of-the-box cybersecurity functionality that most organizations would expect, however, this is not a well-known issue and many firms are not properly addressing this poor security set-up. A sub-standard Microsoft 365 security configuration is a serious threat to any third-party security risk management program, so it is crucial to execute security assessments for Microsoft 365 enterprise configurations to ensure you are protected.
As organizations increase their dependency on third-party vendors, they are likely exposing themselves to threats that they cannot see and gaps in Microsoft 365 configurations are certainly a gap that should raise concern. Even if your firm is not using these services, it is highly likely that one of your outsourced providers is, as research has found that roughly 25% of companies are using Microsoft 365 for email, collaboration, or data storage. Proper security configuration and operation of Microsoft 365 by you and your third-parties are critical to protecting your risk interests.
For these reasons, we have teamed up with the cloud security experts at Stratum Security to create the Microsoft 365 Enterprise Toolkit. This toolkit is comprised of a playbook and questionnaire that provides a step-by-step methodology for assessing the quality of the essential security configurations of any Microsoft 365 Enterprise deployment.
In the playbook, you will find essential Microsoft 365 security assessment security criteria, explanations of the importance of each criterion, how to gather related evidence, and what proper configuration looks like. The accompanying questionnaire provides you with a ready-to-use resource to assess the security of third-party deployment.
Third-party security assessments founded on objective evidence are the most effective way to achieve good risk outcomes. This Microsoft 365 Third-Party Assessment playbook and the accompanying questionnaire do just that - they help you achieve better risk outcomes by providing you the knowledge and tools for objectively assessing the security quality of any Microsoft 365 deployment.
Click here to get your hands on this new toolkit and start your security assessments of any Microsoft 365 environment.