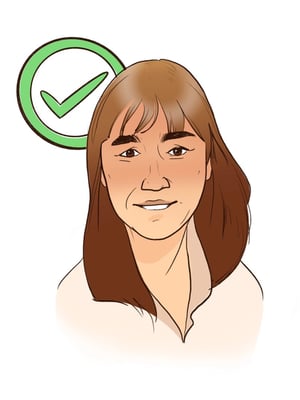 Mikela was RiskRecon's first sales executive, joining when we had just a few founding customers. In doing so, she put her own commission-based income on the line. With minimal sales and marketing support, she methodically built a large business. She did it by caring about the details of her customers – not just the deals but also caring about the people. She developed deep expertise in our product and in the market space. She always held Eric and me accountable; never shied away from telling us what she needed us to hear. Along the way, Mikela made a lot of good friends. She became a good friend of mine.
Mikela gave us all extra confidence because she ran her business so well. She was always on top of the details and in control of her sales pipeline. She knew what was going to happen and what needed to be done to make it happen. She played the long game, having an uncanny ability to see important opportunities with strategic accounts and with entire industry sectors. And her vision and persistence paid off.
I loved hitting the road with Mikela to visit customers and prospects. It was really enjoyable meeting people with her because she knew them so well by the time she pulled me in the meetings were very comfortable. We'd meet up in Seattle or somewhere in Oklahoma. We'd meet up in Ohio and then drive up to Chicago. We visited Minneapolis many times. Almost immediately after picking her up, she would get right down to business, reviewing the game plan with me, telling me the details of each company, their people, and the challenges they were seeking to solve. She'd close by saying, "So Kelly, this is what I need you to do." And then she'd proceed to layout my role in the engagement. Once that was done, we'd talk about family.
It was always fun to see her. Sometimes, just for kicks, I'd spring for a convertible Mustang and we'd cruise around the city with the top down with the heater blasting to offset the cold weather. We shared perhaps the worst breakfast together in Indianapolis. Remember the Waffle House? My daughter had the privilege of dining with her at a street café in Portland, Oregon several years ago. I was so proud to introduce them to each other. They have been following each other's lives from a distance ever since.
Thank you, Mikela. You are an amazing person and a top professional. You have built a great business and, along the way, made many friends. I am so grateful for your ability to see what others couldn't see, winning important customers, and calling out my blind spots. Let's hit the road together again soon ;-).